Laurel Griggs, a Broadway actress who appeared in several movies and TV shows, has died. She was 13.
According to her Dignity Memorial page, Griggs died on Tuesday. A funeral for the teen was held on Friday.
Her family told the New York Post on Sunday Griggs died after suffering a "massive asthma attack."
According to her grandfather, Griggs was rushed to the hospital, but doctors were unable to save her.
RISING BRITISH ACTRESS MYA-LECIA NAYLOR DIES SUDDENLY AT AGE 16
"The world lost a real princess who only wanted to make the future happy for all," her grandfather, David Rivlin, said. "Acting was a just a childhood dream come true and she had big plans for the future."
Griggs debuted on Broadway as Polly in "Cat on a Hot Tin Roof" in 2013 alongside Scarlett Johansson. She also had a role in Steve Carrell's "Cafe Society" in 2016 and appeared on "Saturday Night Live."
COUNTRY SINGER NED LEDOUX'S DAUGHTER, 2, DIES IN CHOKING ACCIDENT
She wrote on her Instagram page that her "SNL" appearance was the "most amazing night of my life."
According to her IMDB page, Griggs had the longest run of Ivanka in "Once."
She lived in New York City with her parents and attended public school.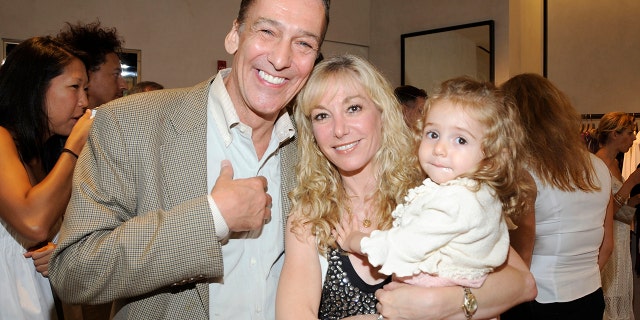 Andy Griggs, Liz Griggs and Laurel Clair Griggs attend an event July 5, 2008, in East Hampton, NY.
(Patrick McMullan via Getty Images)
Fellow "Once" actress Eliza Holland Madore paid tribute to Griggs on Instagram.
"I am deeply saddened by the sudden loss of one of my Ivanka sisters," Madore wrote. "Laurel – you were always smiling and always made other people laugh."